Buff Limestone Des Moines, IA 50317. Landscaping and Building Stone
Frens Stone leading the way with Buff limestone outcroppings Des Moines, Limestone retaining walls Des Moines, Limestone steps Des Moines, Flagstone, Des Moines, Limestone Des Moines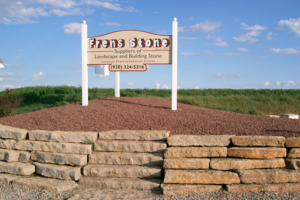 Frens Stone has been in business since 1995. We are a family owned and operated company with our newest quarry located in Waupun, WI., close to interstate Hwy 151.
Since we started mining limestone, we have made all efforts to make sure we deliver the best quality limestone to our customers at the very best prices.  For that reason, we'd like to share our wide range of limestone products with future customers in Des Moines IA.
Limestone Outcroppings Des Moines For Your Stone Needs
As a buff limestone outcroppings Des Moines supplier we make all efforts to keep our clients satisfied and knowledgeable about what our stone quarry has to offer. Our quarry really makes it easy for us to keep up with your building, landscape and construction needs. Furthermore we want you to know that we are certain to have all the stone you need so you can enjoy it in the colors you like.
We take great pride of ourselves being the limestone supply company for Des Moines that you can count on to take care of  building and landscaping jobs of every size and variety. And you can be sure that we will always  make every effort to have it available for you on a timely basis. We do it all, easily handling large commercial projects as well as small backyards jobs.
The Best in Natural Stone Des Moines
We are a premier supplier of quality natural stone for the entire Midwest region of the U.S.. We provide buff limestone outcroppings, and limestone products as well as a huge amount of much wanted limestone for all areas of Wisconsin, Michigan, Minnesota, Ohio, Iowa, Illinois and Indiana.
These natural limestone products are just what you've been looking for when it comes to landscaping and building applications. We offer 5″ – 7″ steps, random outcroppings, thin or thick drywall, with various heights available along with snapped outcroppings.
See us about the wide variety of stone we offer which comes in colors of grey, tan and buff limestone, Wisconsin limestone, snapped steps, flag stone, irregular snapped bedface, weathered edge outcroppings, and much more. In addition, our cut stone is always consistent and uniform.
Customer Service You Will Enjoy!
Above all, we are known for our super friendly customer service and really enjoy our continued relationships with many of our repeat clients.
Frens Stone has always maintained a track record of proving to provide the best in limestone products. additionally we pride ourselves on being able to manage all of your building and landscaping requirements. With that in mind we welcome you to share in our success in Des Moines, Iowa and are excited to meet with you to discuss your plans and business goals. We want to be your one source to supply you and your customers with the stone you need.
Bring us your plans as we are eager to work with you. We love to help clients and find it gratifying when we can help to improve the look of any home or business with our wide variety of Building and landscaping stone products.
 Customers in the Des Moines area can call us about any of the following:
Buff limestone
Limestone Outcroppings Des Moines
Wisconsin Limestone
Flag stone
Weathered Edge Outcroppings Snapped Steps
Irregular Snapped Bedface
Limestone Retaining Walls
Waupun Stone
Stone Steps
And More!!!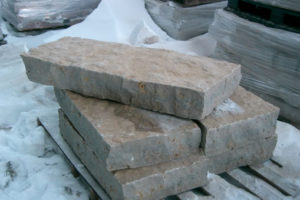 Splitting available for snap steps and dry wall or custom orders!
From 1995 on folks have come to rely on Frens Stone for quality natural stone products
We offer natural stone products for landscape and building applications: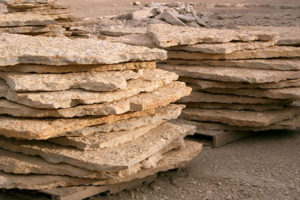 Landscape:
Random Outcroppings
Thick or Thin Dry wall, various heights available
Snapped Outcroppings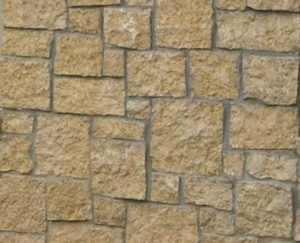 Building:
Building stone specifications, call for details
A variety of colors: Buff, Tan, Grey
Wisconsin Rustic ∼create the "old country" charm with Frens Stone
Large quantities always available !
It makes no difference, if it's for a landscape job or building application, Frens Stone delivers the quality limestone you want and has the experience needed to give you the type of products and service folks all over the Midwest have come to rely on.
And keep in mind that we can always color match your stone jobs for years to come. Find out what so many of our clients already know about our great service and get in on the best limestone products available today in Des Moines, IA. Get started and Call us today!